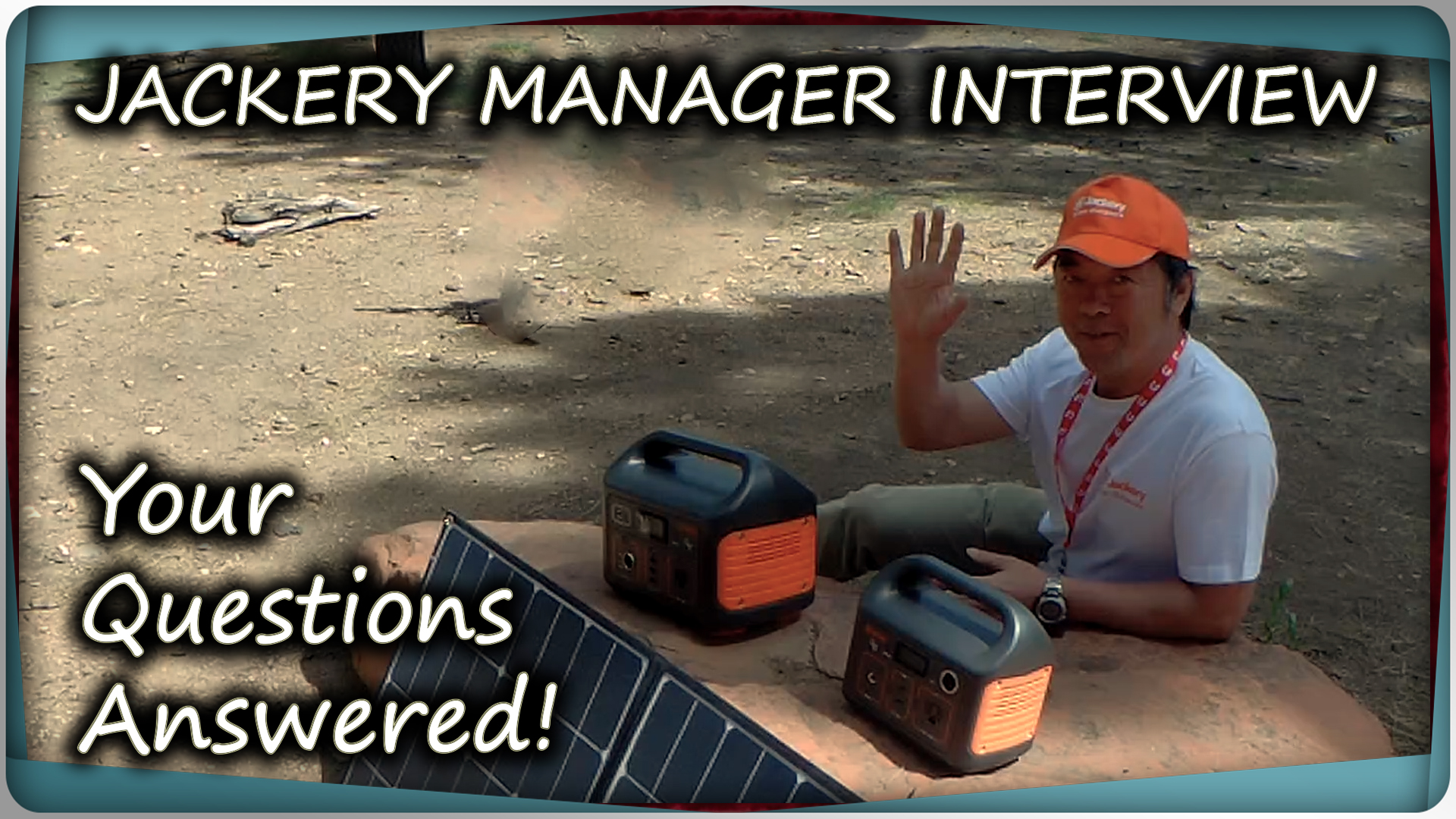 JACKERY Manager INTERVIEW! Why The Name? Confirming RUMORS And New Products
Why do they call the company JACKERY? Are rumors of a 1500 watt hour power station true? …and more Q&A.
Jackery Explorer 240 Amazon link: https://amzn.to/2Uumrl4
Use Promo Code "HOBOTECHT" at checkout for 15% off!
Jackery SolarSaga 60 Amazon Link: https://amzn.to/2Eb9YcZ
Use Promo Code "HOBOTECH" for 6% off!
Send your Jackery Amazon order numbers to tester@jackery.com to get a free Jackery Bolt!
JACKERY EXPLORER 160 https://amzn.to/2M0kWbs
JACKERY EXPLORER 440 https://amzn.to/2YCZ1bN
HONDA HLS 290 https://amzn.to/2YC2N57
JACKERY POWERPRO 500 CPAP https://amzn.to/2VXcoH6
EXPLORER 50 SOLAR PANEL https://amzn.to/2EmsAXv
EXPLORER 100 SOLAR PANEL https://amzn.to/2QfQpEV
JACKERY BOLT 6K https://amzn.to/2WhSWnI
JACKERY BOLT 10K https://amzn.to/2Eoz7AR
JACKERY GIANT+ https://amzn.to/2We6FM3
JACKERY POWERBAR https://amzn.to/2JVywKv
HOBO TESTED VAN & RV PRODUCTS ON AMAZON
Click to see nearly 400 Amazon products I have tested, used, and recommend on this channel.
https://hobotech.tv/amazon/
#jackery #solarsaga60 #jackerysolarpanel #solarpanels #explorer240 #jackerybolt #promocodes #rvlife #rvlifeclub #rvlifestyle #rvliving #fulltimerv #vanlife #vanliving #campervan #vanlifediaries #camperlife #camping #campinglife #fulltimers