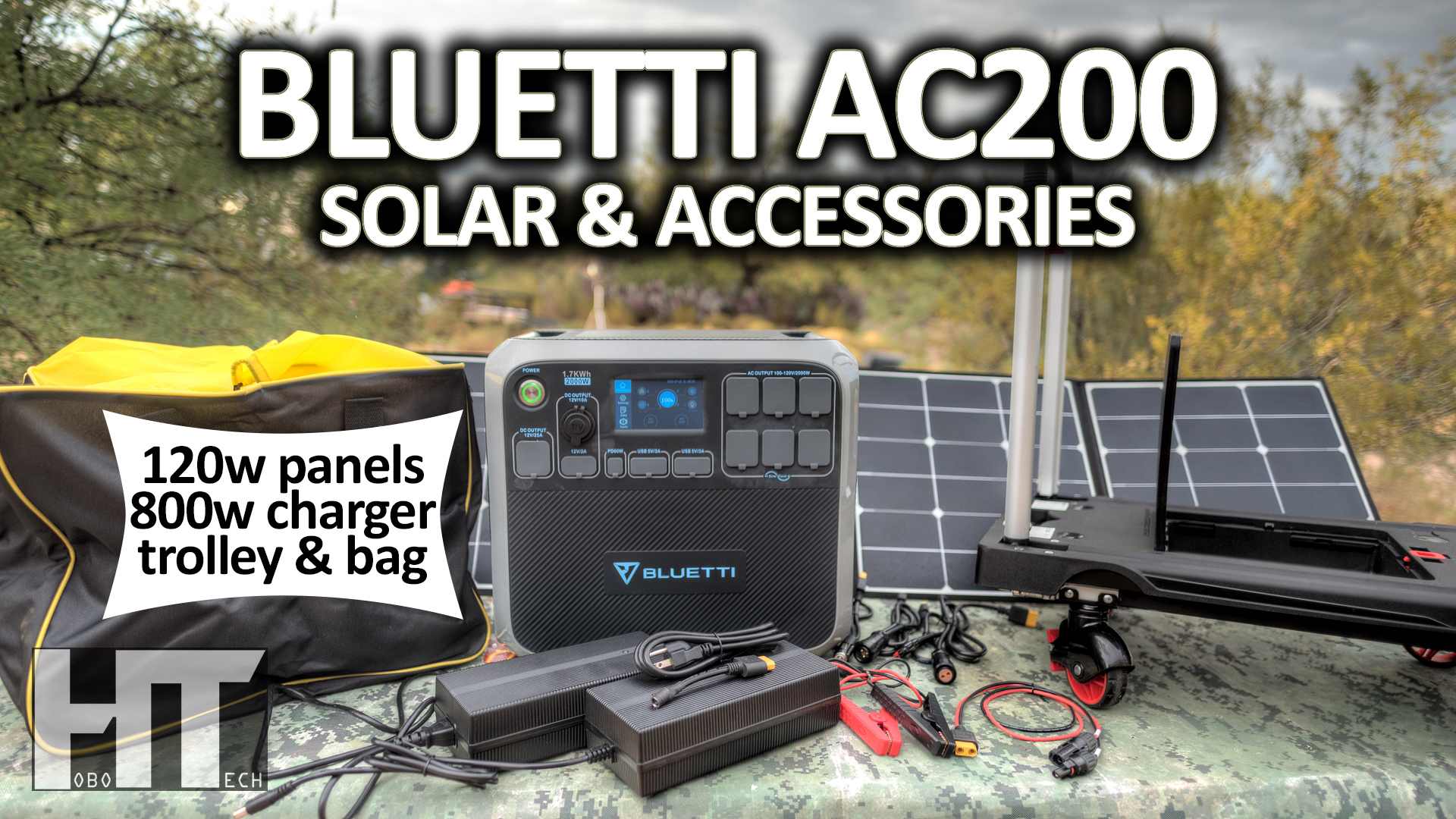 The Professor reviews the Bluetti 120 watt solar panels, 800w fast charger, 12v battery charging, and trolley for the Indiegogo funded 2000w Bluetti AC200 solar generator.
BLUETTI 120w Solar Panel – AC200 Accessories Review | Fast Charger | Cables | Trolley On Indiegogo
Get the BLUETTI AC200 Accessories HERE: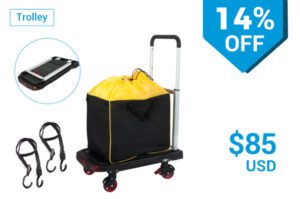 IN OTHER NEWS …
LAST CALL FOR 15% OFF All ICECO Refrigerators!
This deal EXPIRES on August 1st!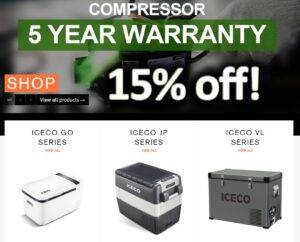 LAST CALL FOR JACKERY 500 + 100W PANEL COMBO DEAL!
JACKERY EXPLORER 500 + 100W PANEL $50 OFF PROMO EXPIRES AUGUST 1ST!
ADD BOTH TO CART and use code HOBOTECH500S at checkout!

BOUGERV 170w Solar Panels are ON SALE for the fantastic price of only $138 !!!
Use code HOBOTECH at checkout for 20% off the ENTIRE SITE!
Watch the original review video HERE

SUNGOLDPOWER 130w Suitcase Kit is BACK
for $208!

Use code 15HOBOTECH

NEW "baby" BLUETTI AC50s is here! Do you like the Bluetti AC50 but wish it had a regulated 12v output for running a compressor fridge or CPAP machine? Bluetti has responded with the updated AC50 "s" model now available on Indiegogo at a "Jackery Killing" price of only $349 ($100 less than a Jackery Explorer 500)!

BLUETTI AC200 UPDATE: You can still get it for $1299 which is an amazing steal if you consider this is near the price of the Bluetti EB150.
Even better is the deal with a pair of their 120w solar panels for $1659.
(NEW) You can also get a wheeled TROLLEY with cover!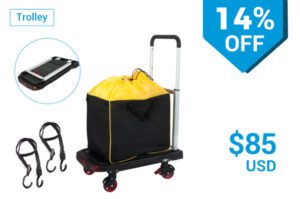 Check them out here:
BLUETTI has hit the STRETCH GOAL of $1.5million to provide a 3 year warranty

to all that pledge! Now your AC200 will have a 36 month warranty. Note this is only available to those that pledge.
AS FOR THE DISCLAIMER MESSAGE: Any time you buy anything on a crowd funding platform like Indiegogo they 'warn' you that "making a pledge is not shopping and you aren't guaranteed anything" or something to this effect. If you are dealing with a valid company like Bluetti this means nothing. It's a generic warning Indiegogo has to make so they don't get sued. That's all. Bluetti will not run off with your money!
———————————————————————————————
Using the preferred "Best Deal" links helps support the channel!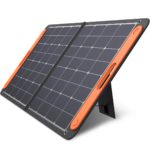 JACKERY 100w v.3 Solar Panel is HERE!
(Amazon link + TAX: https://amzn.to/2Lz1cd5 )
Visit (the improved) hobotech.tv/amazon for ALL products and discounts!
(NEW!)

ECOFLOW DELTA 1300 best deal at the
Use code Earth50Off10 for $50 off!
(Currently sold out on Amazon!)
(Lowest price ever!)

MAXOAK Bluetti 2400wh best deal: At The Bluetti Store Page!
Use code HOBO3000 (works on both sites) for BIG $$$ off!
(Lowest price ever!)

MAXOAK Bluetti 1500wh best deal: At The Bluetti Store Page!
Use code BLUETTI2019 (works on both sites) for BIG $$$ off!
Jackery SolarSaga 60w Panel
#productreviews #solargenerators #rvliving #vanlife #offgrid