CANADIANS! BLUETTI is HERE! Finally, our neighbors up north can get a Bluetti EB150 or EB240 with a DISCOUNT!
Also deals on BLUETTI for USA, Sale on JACKERY 500, BOUGERV and ICECO refrigerators!

Use code HOBO240CA and get CDN$280 off with code and coupon!

Use code HOBO150CA to get CDN$215 off with code and coupon!
USA DISCOUNT? SEE BELOW!
IN OTHER NEWS …

Use code JACKERY500
(also on Amazon + tax https://amzn.to/2XWA3bl )

Get the BougeRV 53qt Fridge on Amazon. Use code HOBOTECH123 for discount: https://amzn.to/2Qot4lu

Get the 53qt cover/bag for 20% off using code 53QTCOVER on Amazon: https://amzn.to/2Qp8hOx
12% OFF All ICECO Refrigerators!
Deal good through 8/31/20
Use code "HOBOTECH" at checkout!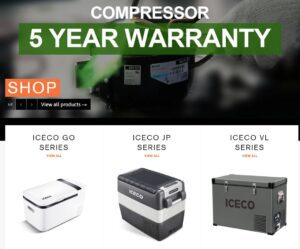 BOUGERV 180w Solar Panels are ON SALE for the fantastic price of only $139 !!!

Use code HOBOTECH at checkout for 20% off the ENTIRE SITE!
Watch the original review video HERE
SUNGOLDPOWER 130w Suitcase Kit is BACK for $208!

Use code 15HOBOTECH
Using the preferred "Best Deal" links helps support the channel!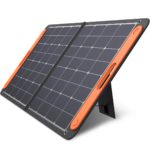 JACKERY 100w v.3 Solar Panel is HERE!
(Amazon link + TAX: https://amzn.to/2Lz1cd5 )
Visit (the improved) hobotech.tv/amazon for ALL products and discounts!
ECOFLOW DELTA 1300 best deal at the
Use code Earth50Off10 for $50 off!
(Currently sold out on Amazon!)
Use code HOBO3000 (works on both sites) for BIG $$$ off!
Use code BLUETTI2019 (works on both sites) for BIG $$$ off!
Jackery SolarSaga 60w Panel
#refrigerators #productreviews #offgrid