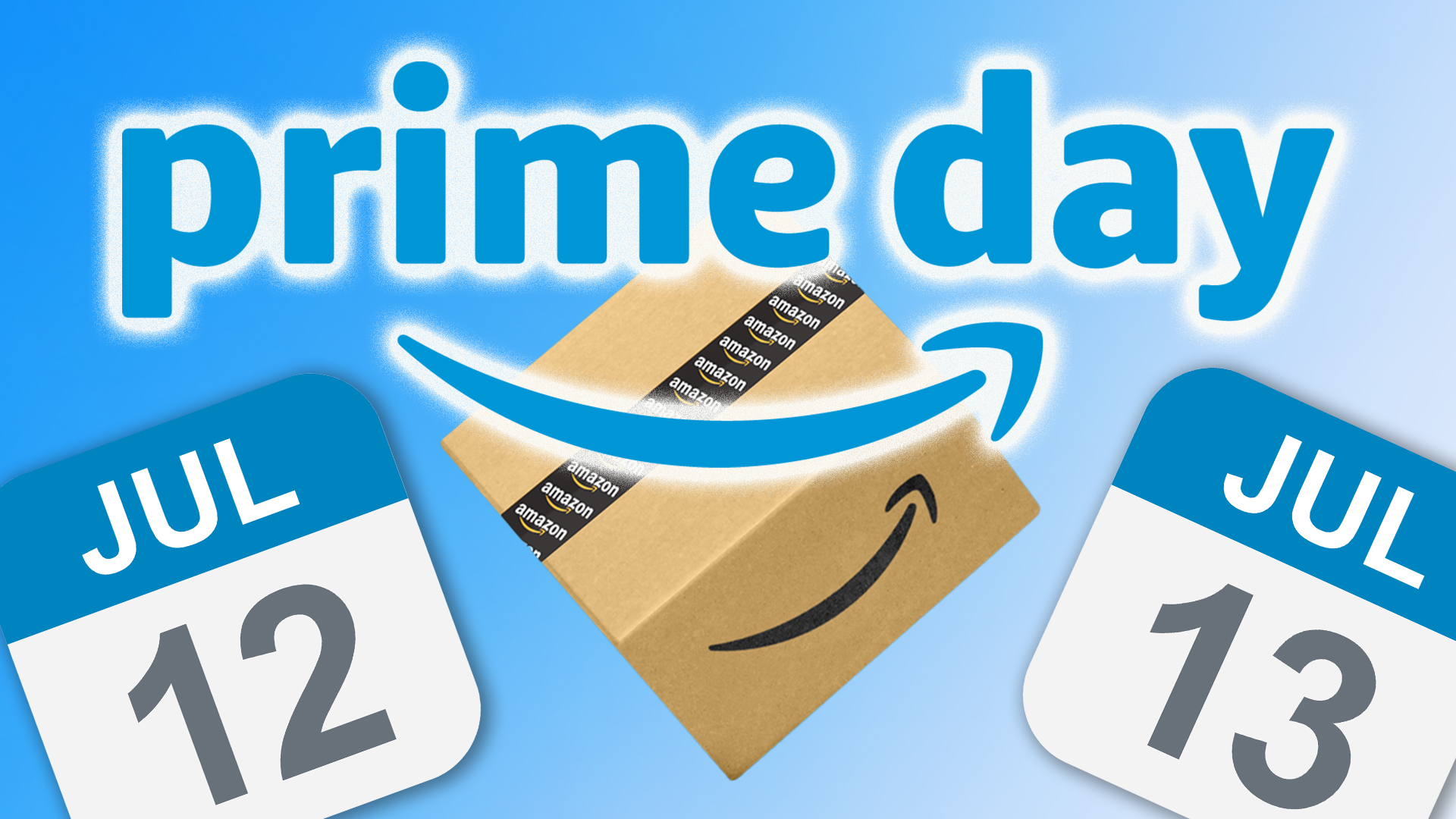 Watch The Videos On YouTube
WATCH ALL 3 OF THE PROFESSOR'S PRIME DAY SALE VIDEOS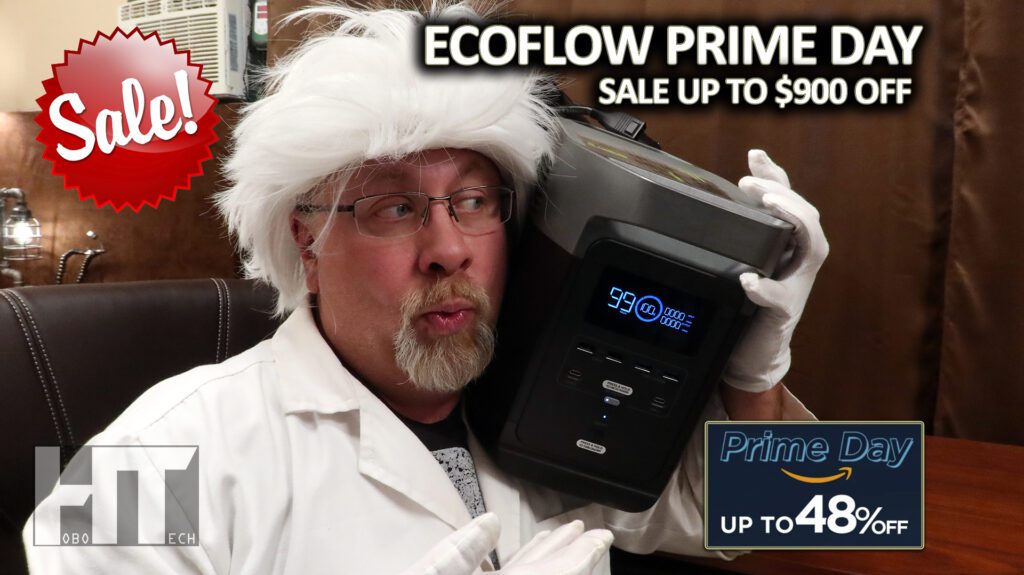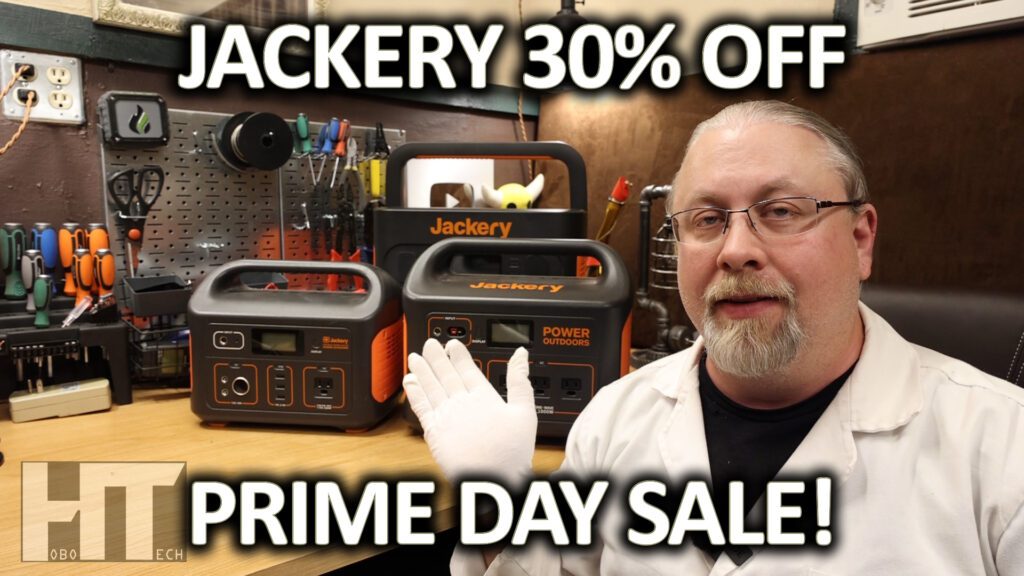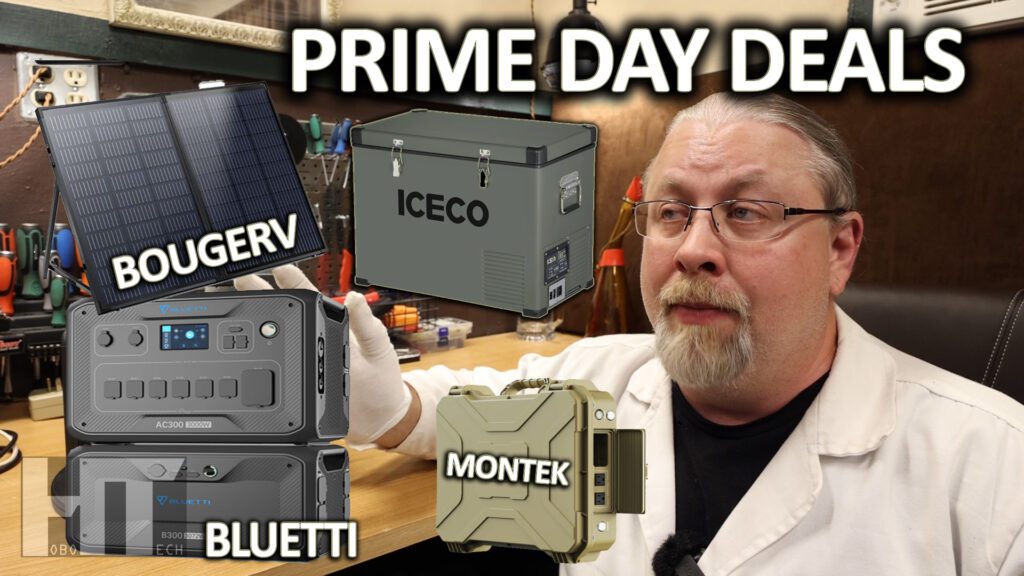 ECOFLOW Prime Day Sale Event Links
DELTA PRO $3039 (SAVE $560) code EFHOBOTECH5 https://hobos.cc/Vi5u (Amazon $3199 https://amzn.to/3IhtdRE )
DELTA PRO SMART EXTRA BATTERY $2279 (SAVE $520) code EFHOBOTECH5 https://hobos.cc/OsAB (Amazon $2399 https://amzn.to/3NPvV2b )
DELTA 1300 $949 (SAVE $450) code EFHOBOTECH5 https://hobos.cc/IiCj (Amazon $999 https://amzn.to/3yCts6S )
DELTA MAX 2000 $1709 (SAVE $390) code EFHOBOTECH5 https://hobos.cc/Hdmc (Amazon $1799 https://amzn.to/3yo5nPX ) [MAX 1600 no longer on sale!!!]
DELTA MAX SMART EXTRA BATTERY $1234 (SAVE $365) https://hobos.cc/Gx7P code EFHOBOTECH5 (Amazon $1299 https://amzn.to/3ymyRO4 )
DELTA MINI $711 (SAVE $288) code EFHOBOTECH5 https://hobos.cc/427a (Amazon $749 https://amzn.to/3NUMYQx )
RIVER PRO $474 (SAVE $175) code EFHOBOTECH5 https://hobos.cc/Xu1u (Amazon $499 https://amzn.to/3R73Iqe )
RIVER MINI $236 (SAVE $114) code EFHOBOTECH5 https://hobos.cc/n9nV (Amazon $299 https://amzn.to/3R5p4V3 )
ECOFLOW WAVE Battery Air Conditioner: https://hobos.cc/ecowave use code HOBOTECHWAVE
JACKERY Prime Day Sale Event Links
//– 30% Off Items –//
Jackery 300 ($209) https://amzn.to/3bVwNow (or https://hobos.cc/O6FH code PRIME)
Jackery 1000 ($769) https://amzn.to/3IwIBK3 (or https://hobos.cc/O6FH code PRIME)
SolarSaga 100w Panel ($209) https://amzn.to/3nVeJ0D (or https://hobos.cc/O6FH code PRIME)
//– 25% Off Items –//
Jackery SG2000 Pro Bundle ($2699) https://amzn.to/3uFr258 (or https://hobos.cc/O6FH code PRIME)
//– 20% Off Items –//
Jackery 160 ($111) https://amzn.to/3Izu80e (or https://hobos.cc/O6FH code PRIME)
Jackery 240 ($175) https://amzn.to/3caQbhH (or https://hobos.cc/O6FH code PRIME)
Jackery 500 ($423) https://amzn.to/3IwJwdt (or https://hobos.cc/O6FH code PRIME)
Jackery 1500 ($1359) https://amzn.to/3c74CTz (or https://hobos.cc/O6FH code PRIME)
SG1000 Bundle ($1319) https://amzn.to/3ANoaHf (or https://hobos.cc/O6FH code PRIME)
SG1500 Bundle ($2319) https://amzn.to/3O4qUmm (or https://hobos.cc/O6FH code PRIME)
SolarSaga 60w Panel ($143) https://amzn.to/3RvHI90 (or https://hobos.cc/O6FH code PRIME)
SolarSaga 200w Panel ($559) https://amzn.to/3yYeOH9 (or https://hobos.cc/O6FH code PRIME)
Jackery PRIME DAY Sale Page: https://hobos.cc/O6FH (use code PRIME)
BLUETTI / ICECO / BOUGERV / MONTEK Prime Day Sale Event Links
//– BLUETTI SOLAR –//
//– BLUETTI POWER STATIONS –//
//– ICECO –//
ICECO Store: https://hobos.cc/iceco use code HOBOTECH for 20% OFF site wide!
//– BougeRV –//
BougeRV Store Page: https://www.bougerv.com/ use code HOBOTECH for site wide discount!
//– Montek –//
Using the preferred "Best Deal" links helps support the channel!
Visit hobotech.tv/amazon for ALL products and discounts!
HOBOTECH is viewer supported. When you buy through these links we may earn an affiliate commission. As an Amazon Associate I earn from qualifying purchases.
#reviews #generators #offgrid