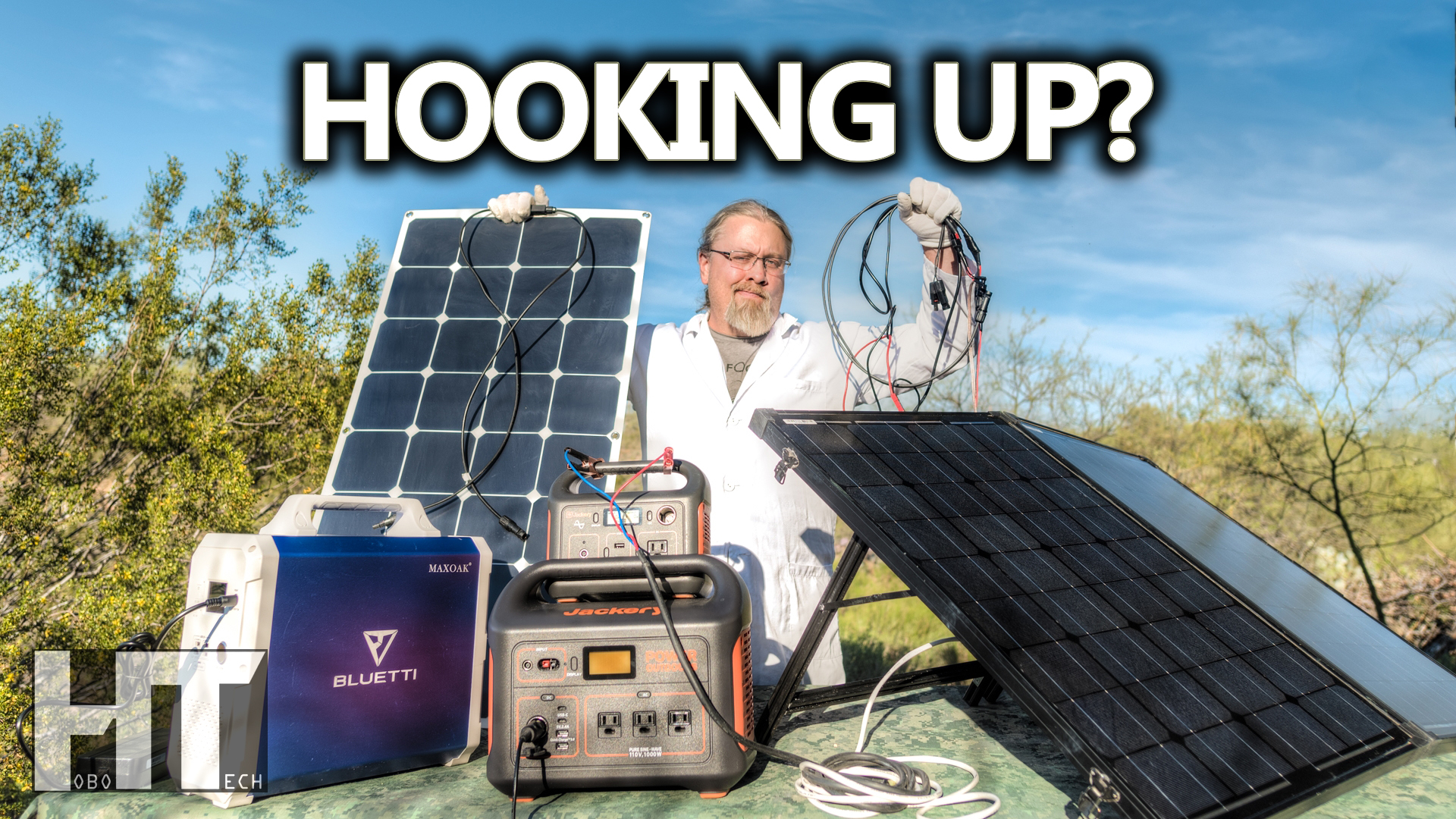 The Professor explains how to DIY connect off brand solar panels and suitcase kits using series and parallel for solar charging your Jackery , Bluetti , or other portable power station.
HOW TO Charge ANY Solar Generator | Power Station With ANY Solar Panel | DIY Series Parallel Adapter
Visit https://hobotech.tv/amazon/#Solar-Adapters for the adapters shown in this video. See links below for the solar generators and solar panels mentioned in this video.

JACKERY Explorer 1000 is BACK
for a LIMITED TIME!
BUT Jackery is unable to offer any new promo codes or coupons at this time due to the shipping lock down at Amazon.
Visit (the new) hobotech.tv/amazon for ALL products and discounts!
Use code HOBO3000 before April 15th for $300 off!
MAXOAK Bluetti 1500wh use code "BLUETTI2019" at checkout along with Amazon's $150 off coupon: https://amzn.to/2Uka6gW
Use Promo Code "JACKERY500" at Checkout!
Save $$$ on the SolarSaga 100 watt panel today! https://amzn.to/2Lz1cd5
Save $$$ on the SolarSaga 60 watt panel today! https://amzn.to/2QmFBFn
#rvliving #vanlife #offgrid #productreviews #solarpanels #DIY #solarcharging